NOSQL DATABASE
Consulting, implementation and project services in specific business areas, of any industry or model of operation.
We have trained and certified resources to support our customers on a NoSQL Database implementation journey:
Relational and NoSQL database management;
Assessment of environments;
Management of databases in the cloud and / or on-premise;
Integration with external / internal partners;
Good market and technology supplier practices;
Architecture validation aiming at a robust and stable solution;
Performance analysis;
Capacity management;
Evaluation of new technologies aiming at better cost and benefit for the clients' businesses;
Support and monitoring of environments.
DATA DRIVEN
Identify opportunities to raise the level of data usage to a strategic level in the organization.
Evaluate ongoing Business Intelligence, Data Visualization & Analytics initiatives, convergences and gaps for best practices in the corporate view.
Reduce operating costs with the production of information and rationalize new investments in technology.
Evolve the corporate information architecture in an integrated way.
Use external data with compliance, democratize the use of data throughout the organization with governance and in accordance with the LGPD.
Ensure the single source for cross-use corporate information.
Plan the training and dissemination of the analytical culture.
Structure the organization to cover data-related processes.
DATA INTEGRATION
Data Integration Solutions with several components that work in an integrated and open manner, promoting benefits throughout the life cycle of the integration process – DI, DQ, MDM and Data Governance:
Integration of corporate data.
Integration with external / internal partners.
Information lifecycle management.
Master data management.
Data / Information Quality Management.
Complex Event Management.
Data integration with "zero" latency.
BIG DATA, ANALYTICS, IOT
EXTRACTTA has an innovative format and creative process, to transform data into valuable information for our clients' business.
Acting in all phases of implementing a Big Data journey, seeking to maximize values for our customers, guiding the use of the most adherent tools to the client's architecture and business.
In all industries and organizations, one of the main objectives is to put data at the center of business transformation, looking for ways to better understand customers, create new or better products and services, or manage costs and risks.
IT MODERNIZATION (DIGITAL TRANSFORMATION)
Highly qualified team to deliver the best experience of services, executing projects of specification, construction, implantation and support of systems:
Vertical Project Factory
With flexibility, we set up exclusive teams using Agile Methods and with a high capacity to adapt our clients' methodologies and processes. We manage integration and continuous development projects, with construction, support and techniques, tools and applications.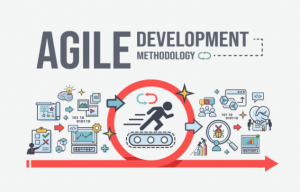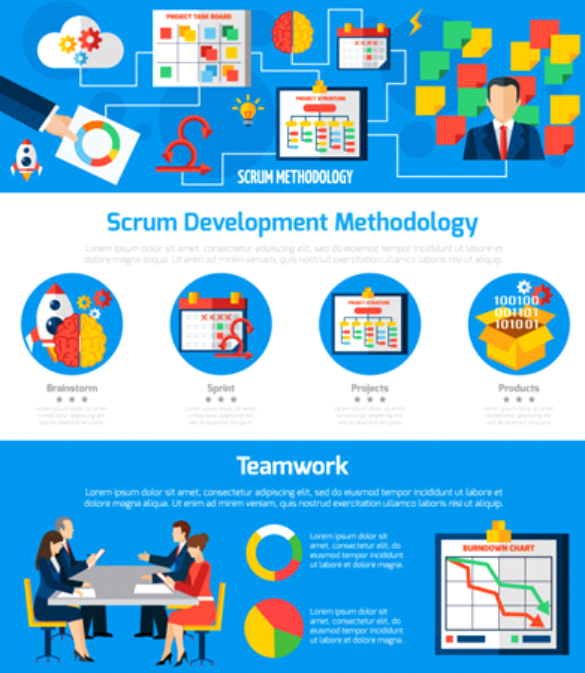 Systems Development and Support
Software factory
Reverse Engineering Software
Professional Services
Our vertical of Software Project Development comprises the Management, Design, Construction and Implementation of Systems, including all software engineering processes, with the aim of providing our customers with the optimization of costs, time and availability to maintain focus in its strategic objectives.
The use of agile methodologies in the development of projects generates agility and efficiency in the delivery of projects. We work with methods such as Scrum, DevOps, Agile,…., With extensive expertise in the technologies, tools and frameworks most used by companies in the construction of projects.
Vertical Reverse Application Engineering
Our specialization in Software Engineering processes is the main differential that supports the innovation and technological transformation processes of legacy systems (Legacy Systems) of our customers.
We also maintain a strategic partnership with Beltsys that has been operating for several years with its INCODE Solution and that occasionally supports EXTRACTTA and its customers, in converting legacies to new technological platforms.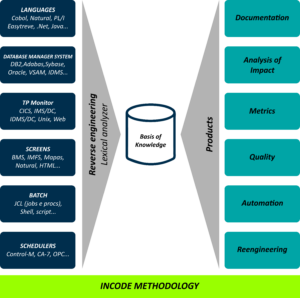 Relational Knowledge Base for easy handling and access to its components;
It serves several systems technologies both in the recovery and in the generation of the services available;
Reengineering process with a high degree of automation and low manual interference;
High precision and reliability of the recovered knowledge allowing quality assurance of your Solutions;
Active processing process, allowing constant updating of the knowledge base and available services.
Vertical Performance Mainframe
INTEGRATED METHOD (CONTINUOUS COST IMPROVEMENT AND REDUCTION)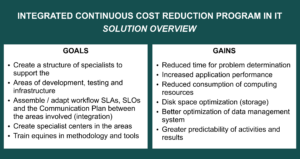 Supported by consolidated methodology and several own and / or third party solutions, we continuously support the high performance of systems environments.
Enabling Production, Development, Simulation and Homologation, with reduced processing costs (mips) and storage (storage).
We guarantee the improvement of the performance of the application systems (Batch / Online), the control of the Batch Windows (Critical Path), and the increase of Availability (Control of Interruptions), avoiding business impacts.
Our services are offered in differentiated commercial models, guaranteeing the customer real cost savings in the execution and contracting of these services.
DEVOPS
Concept oriented to the adequacy of development (Dev) and operation (Ops) processes, with the objective of stimulating continuous progress in the business in the IT area, always seeking greater integration between the resources necessary for the elaboration of solutions, reducing the time of response, always aiming to increase the effectiveness and efficiency of internal processes. It is usually linked to agile methodologies, acting as a complementary resource.
In practice, it should be applied continuously:
Plan;
Code;
Build;
Test;
Release;
Deploy;
Operate;
Monitor.